Explanatory Data Analysis group
David Kühling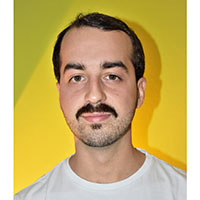 MSc

David followed the Methodology and Statistics in Psychology Master of Science at Leiden University.
He has a mixed academical background, with both a bachelor's degree in Tourism at the University of Seville in 2014, and a bachelor's degree in Psychology at the University of Leiden in 2017. Both his bachelor's theses had a statistical focus.
David collaborated with the Dutch National Institute of Crime and Law (NSCR) to study the effects of COVID-19 restrictions on Domestic Violence. His thesis project focused on time-series analysis with a special focus on Change Point Detection methods.
He was supervised by dr. M. van Leeuwen (Leiden Institute of Advanced Computer Science) and dr. J.D. Karch (Leiden Institute of Psychology – Methodology & Statistics unit).